Teacher, football coach, online marketer and cancer survivor. Degree in Business Management and an advanced degree in physical education and athletic psychology and exercise.

"What doesn't kill you makes you stronger." Avid bicycle racer in my twenties and thirties. Realized I had to keep pedaling to finish the race! I use that logic in everything I do.

I'm truly thankful for all the people that have helped me along this journey! I make sure I do the same for other people.

"You can have everything in life, if you help enough people get what they want." -Zig Zigler
Latest posts by Thomas Wallace (see all)
Affiliate marketing has not been spared from bad publicity. There are a lot of cases wherein these programs have been related to pyramid schemes where fraudsters present a business opportunity as a form of mlm. It is no surprise that many established businesses avoid this platform.
On the other hand, legitimate businesses seeking to expand their enterprise find many advantages in affiliate marketing. One is the utilization of a performance-based scheme that creates a win-win situation for both the affiliate marketer and the company owner. Another is the opportunity to tap a wider audience through the internet. This article seeks to debunk myths hounding the program to help you make an informed decision.
Myth 1: Affiliate Marketing Systems Take Minimum Effort To Manage.
It is true that it's so easy to get into this kind of business. The management part is where the euphoria disappears. It doesn't matter if you have the latest software or the fastest internet connection. The bottom line is affiliate marketing entails LOADS of work.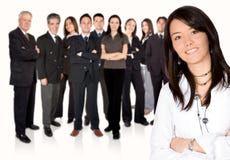 It is a relationship business. You need to constantly reach out to people in order to build a solid network of patrons. To do that, tools such as an internet marketing lead system and search engine optimization are applied to search for the right partners and customers. Trust me, when I tell you, as an online marketer who believes in the advantages of a reliable lead system. A good system can connect you to people who are actively seeking your product, hence helping you build your customer base more efficiently.
Myth 2: Joining The Most Popular And Lucrative Niche Will Bring In The Money.
While it is true that it takes less effort to market a popular niche, it doesn't guarantee success. In hindsight, you might be faced with tougher competition. Worse, you're just riding the hype, wasting time and money on something you're not genuinely interested in.
Stick to what you know best. Keep in line with the goals and objectives of your enterprise. More importantly, choose affiliates who truly appreciate your business. Your market may be small at the moment, but you can take this as an opportunity to build strong and lasting relationships.
Myth 3: Affiliate Marketing Is Ancient.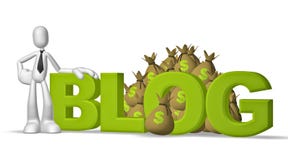 The concept may have been conceived in the late 80's but the model is still being utilized today. Affiliate marketing is actually a constantly evolving field. People who become affiliates constantly have to learn the ropes as new methodologies are being developed. To help newbies and experienced marketers understand fresh concepts, successful marketers help by blogging. I, as a matter of fact have two blogs:  This one "My Blog On Important Stuff and my second one 'Just a Blog' have been filled with insights on how to navigate this complex world with the aid of my (good, bad and yes, really stupid and sometimes lucky) experiences, as well as resources from some great businesses.
Affiliate marketing is an exciting field. Through the years, it has been viewed as an opportunity to gain a better life. That said, it has also become a venue for dishonest people to take advantage of hardworking individuals and established businesses. Be aware. Be skeptical of guaranteed returns and unreasonable fees. Take time to research and get feedback from reliable sources. Do your part to understand the business. It pays to know what you're getting into.
To Your Journey Through Life
Thomas Wallace