Teacher, football coach, online marketer and cancer survivor. Degree in Business Management and an advanced degree in physical education and athletic psychology and exercise.

"What doesn't kill you makes you stronger." Avid bicycle racer in my twenties and thirties. Realized I had to keep pedaling to finish the race! I use that logic in everything I do.

I'm truly thankful for all the people that have helped me along this journey! I make sure I do the same for other people.

"You can have everything in life, if you help enough people get what they want." -Zig Zigler
Latest posts by Thomas Wallace (see all)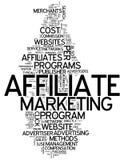 Anyone can join an affiliate marketing opportunity. Because of that, a lot of people get started without knowing what to do. Since they don't know what to do, they make a lot of mistakes. If you can avoid some of the common affiliate marketing mistakes, you will sprint past others in the industry. That will help you make a lot more sales. In order to avoid the mistakes, you need to know what they are. Then, you can create a business plan to ensure that you don't fall victim to the common mistakes.
Mistake 1 – Forgetting to Set Yourself Apart
When you are involved in affiliate marketing, you are sharing the stage with other people. That doesn't mean that your star can't burn just as bright as it would if you were selling your own products. The trick is to differentiate yourself from others. There are lots of ways you can do this. You can talk about your own affiliate earnings or talk about how the product helped you. These are just two ways you can stand out from the crowd.
Mistake 2 – Trying to Promote Too Much at Once
People who are new to affiliate marketing often join every affiliate program available. This makes it impossible to have an organized affiliate marketing strategy. Stick with a single company or opportunity in order to get the best results. That way, you can focus on your marketing strategy. You won't be spread too thin so you can utilize all of your free leads.
Mistake 3 – Failing to Utilize Different Marketing Channels
Some people believe that if they build a site, people will come to it. Others believe they only need to use Facebook. In reality, you need to use as many marketing channels as possible. That includes YouTube, Instagram, Facebook, Twitter, and a blog. You also need to use email marketing and other options. Be sure to use as many marketing strategies as possible so you can get the best results.
Mistake 4 – Going at it Alone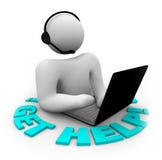 People think that affiliate marketing is a solitary job. That could not be further from the truth. As with most things in life, success comes to those who get the help they need. MLSP offers a lot of help for affiliate and MLM marketers. From teaching people how to get free leads to providing email marketing campaigns and websites, My Lead System Pro makes the process much easier.
Once you learn to avoid these mistakes, you will be able to create a highly focused and successful marketing plan. You will gather lots of free leads and put them to good use by selling products.
To Your Happiness and Success!
Thomas Wallace
Dig A Little Deeper For More Treasures:
P.S.  If You Do Not have a Step-By-Step Blueprint For Success, Check This Out (Unless You Already Have Too Many Leads) –Click Here for instant Access.