Teacher, football coach, online marketer and cancer survivor. Degree in Business Management and an advanced degree in physical education and athletic psychology and exercise.

"What doesn't kill you makes you stronger." Avid bicycle racer in my twenties and thirties. Realized I had to keep pedaling to finish the race! I use that logic in everything I do.

I'm truly thankful for all the people that have helped me along this journey! I make sure I do the same for other people.

"You can have everything in life, if you help enough people get what they want." -Zig Zigler
Latest posts by Thomas Wallace (see all)
My Lead System Pro or MLSP is a kind of marketing system, which operates by attracting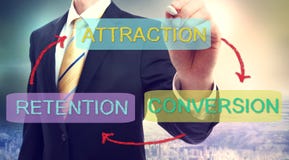 people to buy into a business. This system adopted the attraction principles to create the system, resources, and tools to market one's own business. This system can be used by practically anyone for any type of business.
The Goal of MLSP
The main goal of the lead system is to get leads which are potential customers that can buy the company's products, promote sales or get others to sell the products. MLSP or my lead system pro is not a type of software that generates leads. It is a system that provides training on Internet marketing. It helps businesses to reach more clients by providing the necessary tools, resources, and system. For example, this lead system helps online marketers and businesses maximize social media (e.g., Facebook, Instagram, Twitter, etc), solo ads, blogging and paid advertising to improve business. Any training needed to get a business ahead of the competitors is provided by MLSP. Also, this system helps businesses to attract their target market. Using simple ads and webpages is not enough. In today's world of commerce, competition is very tough. To get ahead, a business needs to amp its game; MLSP can help.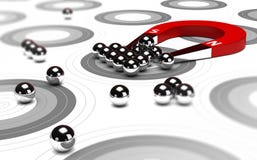 How MLSP Works
MLSP or My Lead System Pro helps a business to become the magnet. Instead of the business going after target markets, MLSP helps to make the target market seek out the business. This is the power of attraction principle that MLSP uses.
Aside from merely attracting target clients, MLSP utilizes the concept of leading value. This means that target clients see the business as an expert on a particular area. With this view, a business is able to inspire confidence and trustworthiness. People would see the business as a valuable source of information. Clients are more likely to buy into the business if they see it as a professional, legitimate, and reliable company. This will also attract people who are also interested in running an online business. These people can help boost a business to success. Business-minded people are highly motivated, willing to commit and are driven to succeed. These are critical qualities that any company should have within their system in order to prosper.
By establishing a business as the leader in online marketing, business- minded people will seek this business out. These people are often looking for a leader to guide them. These people are willing to put their time and effort and do everything it takes to achieve success. Their potential can be tapped into once they are within a business' lead system.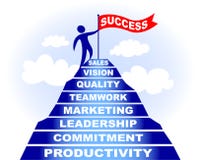 Profits are earned in different ways. Commissions are at 100% for each campaign sold. There is also residual income from each online marketer that signs up for my lead system pro membership. Each month, a business gets a certain amount as long as the recruited business or marketer retains the MLSP membership.
MLSP works by enhancing a business through contact and networks. It generates profits through campaign selling and inviting more members. It also promotes profit by attracting other people to join the business.
Have A Great Day!
Thomas Wallace