Teacher, football coach, online marketer and cancer survivor. Degree in Business Management and an advanced degree in physical education and athletic psychology and exercise.

"What doesn't kill you makes you stronger." Avid bicycle racer in my twenties and thirties. Realized I had to keep pedaling to finish the race! I use that logic in everything I do.

I'm truly thankful for all the people that have helped me along this journey! I make sure I do the same for other people.

"You can have everything in life, if you help enough people get what they want." -Zig Zigler
Latest posts by Thomas Wallace (see all)
ART OF WRITING ARTICLES IN YOUR BLOG
DEFINING ARTICLES:
Article writing is an art which also involves a little bit of science in creating it.
The science of searching about your perspective topic and after collecting the perfect material, the art of delivering your idea in perfect words and outstanding sentences and paragraphs. This combination of arts and science will make your blog outstanding. Blog writing is something that takes practice and the more you blog the better you'll get. For blog writing you should be able to keep your reader's interest. Before delivering any content you should have a pretty good idea how to produce an informative and effective article. Let's go through the following points to learn the art of writing articles.
 SELECTING THE APPEALING TOPIC:

Before forwarding towards writing any article choose the most appropriate topic that attributes two plus points to your blog. First of all, use unique and impressive wordings which attracts the viewer's attention just at a glance. Secondly, your article topic should be the best reflection of the ideas and information behind the article.
SEARCH FOR INFORMATION: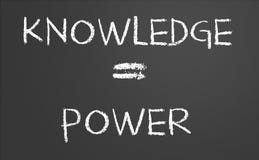 No matter how big an expert you are in the art of writing articles, you must get support from the search engines for additional knowledge related to your topic. You should be aware of the fact that there is probably a lot of information on the web about your subject and it will be easy for you to find additional stuff for your article. You can get basic guidelines about your articles from different sources, to learn the art of article writing.  Remember, no matter how fluent you are about your topic, there is always more and even new information about your topic. So it is better to get more information from some other source to help you produce a perfect article. The fact behind all is that your knowledge in blog writing is nil until  you provide some reputable source for your outstanding article.
ASSEMBLING THE INFORMATION:
After collecting all the required information and generating your ideas, the main thing is to assemble this material in your thoughts and then words. Any information is authentic only if it is supported with some reliable source. Genuine references will give strength to your blog writing. Besides this, proper headings and citation should also be provided where required.
THE EFFECTIVE NATURE OF LISTING: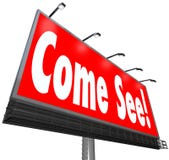 A single well written list post can launch your blog to great heights.  While in blog  writing the  list you created can make your blog stand out among the rest or just be ignored if it is not impressive or fun to read.
ORIGINALITY CAN NEVER BE DENIED:
The art of blog writing demands that you keep your material original. Copy pasting is considered a huge crime in the world of blog writing. Always deliver something unique and informative but in your own style and language. An article that is not fresh and is written in the same way as others, just won't keep the reader's attention.
So, get started, learn the art of article and blog writing and enjoy all the fun and success that goes with it.  Once you get started you'll have a tough time stopping!
To Your Success
Thomas Wallace