Teacher, football coach, online marketer and cancer survivor. Degree in Business Management and an advanced degree in physical education and athletic psychology and exercise.

"What doesn't kill you makes you stronger." Avid bicycle racer in my twenties and thirties. Realized I had to keep pedaling to finish the race! I use that logic in everything I do.

I'm truly thankful for all the people that have helped me along this journey! I make sure I do the same for other people.

"You can have everything in life, if you help enough people get what they want." -Zig Zigler
Latest posts by Thomas Wallace (see all)
Best Facebook Pages For Lead Generation
Facebook Fan Pages Attract Leads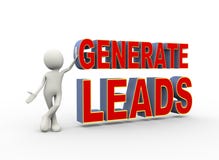 If there is a common thread that runs through many internet marketing success stories apart from the hard work aspect, the need for uniqueness and originality is one of the most important.
The best Facebook Fan pages achieve just that. As there are no two successful high street stores that look exactly the same. Facebook has given the green light for businesses on Facebook to take their marketing efforts to new levels by creating highly original and content rich sites that can be compared to WordPress mini-sites or perhaps Squidoo lenses.
Indeed many companies are offering specialist designs for Facebook business pages and these are very cost effective ways of becoming popular on Facebook. Depending on your type of business, you can change these designs to fit your business model. It is easy to combine awesome graphics in your Facebook business site along with video, audio and other incredible elements, alongside your wall and other components you can include in a Facebook business page.
Seven Hundred Million People Can't Be Wrong
I doubt if anyone could have conceived how Facebook would have grown after its early days but it continues to grow and expand and the people that run Facebook are eager to keep ahead of technology. To that end, no business large or small should pass up the opportunity to build and grow a substantial Fan base. By using one of these new Facebook templates specifically designed for your business there is no reason why your business cannot cash in on all those millions of fans. Unlike the internet in general, if you choose to advertise on Facebook, use of their precise data can aim your ads at a highly targeted audience without the need to worry too much about search engine optimization and other concerns that force internet marketers outside of Facebook to keep up with Google's constant algorithm changes. In Facebook, if someone likes you they will remain a fan as long as you treat them right and give them what they want.
The Best Facebook Fan Page – Unique is Good
Lady Gaga is good, but would she have been as popular if she didn't wear all those crazy outfits? Take a leaf out of her book, your Facebook Fan page can look like Lady Gaga – if that's appropriate to your business and become one of the top sites on Facebook. People are always on the lookout for new and different these days, it may be hard to come up with something that is totally original but with the right research and some testing you may be able to come up with a Facebook Fan page that knocks them dead. People talk and that's what you want especially on a social media site some of the strangest videos on YouTube have gone viral your hope is that your Facebook fan page will do the same.
Study Your Competitors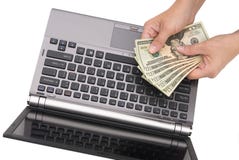 Part of your research when you decide you want a Facebook fan page is taking a look at the best Fan pages to see why they are so popular and looking at your competitors' sites to see which elements you can include and those which could be improved on. Of course these Fan pages are there for a reason – don't lose sight of that, you are building this to make money and increase your traffic, so whatever you do should be a means to that end. Aim to build one the best Facebook Fan pages.
Now go out and build the greatest Facebook Fan Page on the web!  Once, you get rich, let me know how you did it!
To Your Success
Thomas Wallace
Keep Digging