Teacher, football coach, online marketer and cancer survivor. Degree in Business Management and an advanced degree in physical education and athletic psychology and exercise.

"What doesn't kill you makes you stronger." Avid bicycle racer in my twenties and thirties. Realized I had to keep pedaling to finish the race! I use that logic in everything I do.

I'm truly thankful for all the people that have helped me along this journey! I make sure I do the same for other people.

"You can have everything in life, if you help enough people get what they want." -Zig Zigler
Latest posts by Thomas Wallace (see all)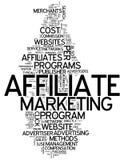 Affiliate marketing is a highly popular marketing technique that also allows people to earn extra income from the comfort of their homes. Although it takes a lot of getting used to, many affiliates owe their success to good MLM programs that allows them to earn more, while still having plenty of time for other things. What does it take to succeed in affiliate marketing?
Building a foundation
To thrive in digital marketing, popularity is an important criterion when it comes to profitability. The more popular you are, the more likely you are to contribute major sales to the brand. Now, how you make posts that would make it to top pages?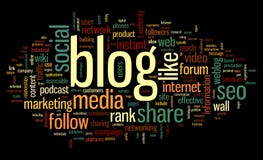 First, make sure to write valuable content. Internet users go to search engines to look for answers. Once you provide the most valuable content for them, gives you more chance to get more leads. Always remember to write for people, not just for SEO purposes.
Another key to succeed in affiliate marketing is to maximize your use of Meta descriptions. To be able to get your viewers to click on your link, you need to induce their curiosity. You can even include Meta descriptions that ask a question.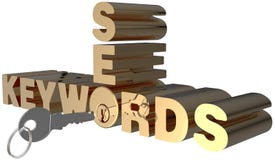 Use keywords wisely. Keywords should be spread throughout your content, not dumped into one specific area. This way, you can gather more links while providing quality content. With this, you can start a blog and gather followers.
Leadership
Now, once you have discovered a way to effectively generate more  extra income and leads, it's about time to share these practices to your down line or affiliate members. Being successful in affiliate marketing extra income greatly depends on how to influence other people on doing the same thing. (Duplication, duplication, duplication)
First, before you even start mentoring a lot of future prospects and running a multi-million dollar business, you have to get a good education on affiliate marketing. What we're talking about isn't education at school, but education on the real world. Just visualize you are back again in school. The main objective of every affiliate marketing leader is to teach new entrepreneurs the trades and tricks of the business rapidly. You will soon become aware that the natural born leaders will thrive for the duration of this training course. Fundamentally, what works for others may or may not work for all. The key is to find the most fitting way of getting more leads, and getting more followers. This is what you have to share as a leader.
Another important leadership tip is to learn from the people you admire. It's okay to look up to other people, and learn from them. In affiliate marketing, the most important thing is mentorship. Why not observe how they do it, and subsequently create a practice of your own? This way, you can share more techniques to your down lines.  (Duplication, duplication, duplication)
To Your Health, Happiness and the Pursuit of Knowledge