Teacher, football coach, online marketer and cancer survivor. Degree in Business Management and an advanced degree in physical education and athletic psychology and exercise.

"What doesn't kill you makes you stronger." Avid bicycle racer in my twenties and thirties. Realized I had to keep pedaling to finish the race! I use that logic in everything I do.

I'm truly thankful for all the people that have helped me along this journey! I make sure I do the same for other people.

"You can have everything in life, if you help enough people get what they want." -Zig Zigler
Latest posts by Thomas Wallace (see all)
How to Create Free Leads
It does not matter which search engine you use, Google, Yahoo, Bing or any of the others. You are certain to find pages of results for corporation s offering "free leads. It's very easy to find a lead generation company offering up to ten thousand free leads.
It may seem all too simple.
All you've got to do is to finish a very simple short form with your name and first e-mail address, and they 'll send you a link to download your leads. Those thousands of incredible leads that are going to make you a millionaire!
But hold on; is this what you truly want? You did not really get these leads for free, in exchange the company got your e -mail address, so that should give you a clue to the quality of leads you' ll get. It is not rare to find your own e mail address on the list you receive, so don't be shocked about the level of "your free leads".
Nothing Is Free in Life Including ……..Leads
A certified lead is worth its weight in gold.  Is a  company really going to give away such valuable information as the name of someone to a person or business that is intending to begin or build their own business?
Giving away such a valuable lead doesn't make any sense.
Well they do not. They get something in return.
What they get is your contact information and before you know it, your name and e -mail address have been sold to every Tom Dick and Harry under the sun, be ready to be bombarded with emails daily from lots of corporations that you have no interest in.
Even if there were 1 or 2 potentially good leads in the batch that you got for free, the majority of those leads will be absolutely worthless.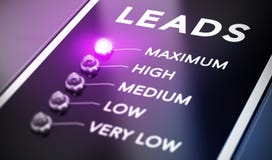 Understand that it is easy to get what are called co-registration leads.  Getting certified, qualified and surveyed leads are another story.  A co-registration lead is normally generated from a free offer, when anyone signs up, maybe to get some free information, all that lead will contain will be an e -mail address and maybe a name. A truly qualified lead will have been substantiated to determine whether the individual is serious about starting a home -based business.
High Quality Free Leads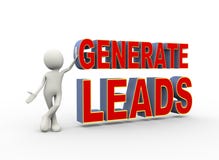 Creating quality leads does not have to be tricky if you use attraction marketing. It will take time, but it definitely won' t cost you as much as buying highly qualified leads.
A real instance of attraction marketing is to create articles which address your audience and answers their questions.
At the foot of your article you must place an action call. Publish your article and promote it. Then anyone who is actively looking for answers concerning your product, service or MLM opportunity will simply come to you.
Forums, blogs, and other social media sites like Facebook or LinkedIn are excellent places to find an audience.
Offer your experience, be useful and brand yourself by becoming a useful and frequent contributor. Attraction marketing, works by promoting yourself at first, promoting your product comes later when people have learned to trust and like you.
So here's a simple way to generate your own free leads and make new friends, without getting bombarded by thousands of irrelevant e-mails.
Maybe then, you could be on your way to becoming a millionaire.
To Your Success
Thomas Wallace
KEEP DIGGING: