Teacher, football coach, online marketer and cancer survivor. Degree in Business Management and an advanced degree in physical education and athletic psychology and exercise.

"What doesn't kill you makes you stronger." Avid bicycle racer in my twenties and thirties. Realized I had to keep pedaling to finish the race! I use that logic in everything I do.

I'm truly thankful for all the people that have helped me along this journey! I make sure I do the same for other people.

"You can have everything in life, if you help enough people get what they want." -Zig Zigler
Latest posts by Thomas Wallace (see all)
How To Get Free Leads for Your Business
Leave Comments on Blogs and Forums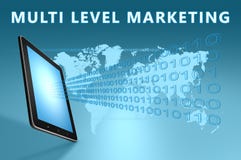 The easiest technique to get free leads for MLM enterprises is as straightforward as leaving comments on blogs and forums which are pertaining to the merchandise you 're promoting. When you 're just beginning in Multi Level Marketing you want to try and comment on all of the good blogs you can find.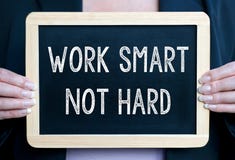 Not all comments you write are going to be released by the moderator, neither will every reply mean a click though to your internet site, at first very few will. The fastest strategy for finding blogs that'll be comparative to your products is by pasting this term into your Search box: site: in url: blog "post a comment" -"comments closed" -"you must be logged in" "your product". This simply means the term blog is incorporated in the URL and you can publish a comment without needing to sign in. The minus means Google will ignore any blogs in which are not open for comments, and where you must be signed in. Obviously "your product" is anything you are promoting or selling.
Go Where the Crowds Go
The dates of posts are crucial, you check to see that folks are posting and responding to comments actively each day. If you use the convenient SEO Quake toolbar on your PC, this can show the Page Ranking of the blog you 're looking at. PR (page rank) goes from zero to nine, if you discover relevant blogs which have a PR above two or three, the link you receive in exchange for your comment is more valuable than one from a PR0 – this is going to help your website move up the rankings.
The more participants on a blog, the larger chance you 'll have to write about other's comments and,  the site's posts. Whenever you leave your comment make certain it's helpful. Your blog master is providing you with a valuable link so leave something worthwhile in return, which is a good comment. A worth less comment is of no use to the blog master and it will be erased, which means you have wasted your time and his.
Now and then you might leave what you believe is a great comment, only for some reason it is not accepted, just keep trying. For that reason, you will have to spend a lot of hours a week blog commenting when you initially start your business. The benefit is  you'll get back links for your site even when you do not get people choosing to opt into your list.
No Follow No Good
Many sites permit you to make public a comment, however they do not enable you to leave back links for your internet site. Go to the following blog. You will have the power to see if it 's Do Follow blog if the title from the commenter is in blue or you can click on it, and a number of blogs will enable you to put two links in the comment box, one a direct link to your internet site.
If you want to get leads then you definitely should funnel people who click your link to a squeeze page where one can get their e-mail address to increase your list of prospects. Book mark all the blogs you have visited and you ' ll soon develop a liaison with other folks that visit that blog. Your goal would be to appear knowledgeable and reliable. They won' t click your link or register today, however the more you can leave beneficial comments, the much more likely they'll eventually click thru and subscribe on your website.
Keep at it and you will create a list of free leads for your MLM or other business.
Happy St. Patrick's  Day!             
Thomas Wallace
Keep Digging: