Teacher, football coach, online marketer and cancer survivor. Degree in Business Management and an advanced degree in physical education and athletic psychology and exercise.

"What doesn't kill you makes you stronger." Avid bicycle racer in my twenties and thirties. Realized I had to keep pedaling to finish the race! I use that logic in everything I do.

I'm truly thankful for all the people that have helped me along this journey! I make sure I do the same for other people.

"You can have everything in life, if you help enough people get what they want." -Zig Zigler
Latest posts by Thomas Wallace (see all)
Is Tribe Marketing a Trend?
Is Tribe marketing the next big trend in marketing?  Advertising cooperatives have been utilized by smart marketers for many, many years. The idea is each member contributes a tiny bit to extend the buying power of the whole community. Tribe marketing is the net version.
There are 2 major benefits we will chat about, but there are many benefits overall including but most certainly not limited to these.
* Trust and Authority Back Links
* Viral Facebook Applications
* Viral Twitter Posts
* Blog Commenting and Trackbacks
* Increase S E O for Ranking
* Strongly-targeted, Fresh Traffic
* Increase Product/ Business Exposure
Internet Based Tribe Marketing Defined
It doesn't matter if your business is offline or internet-based, the point of every business wanting to make a profit is to gain tighter targeted exposure for their products and services so as to make an increased quantity of sales. Lessen expenses and raise profits.
One extremely effective way to do that offline has been to make an advertising or marketing cooperatives. Here's where you partner with other non-competing players and share the price tag and rewards of a joint promotion. Perhaps you split costs and share a full-page ad, each running a half-page ad.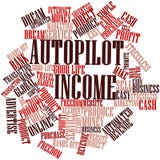 Today, thanks largely to fresh technological advances online, you now have the ability to embrace tribe marketing and literally team up with dozens, hundreds, even thousands of other web-based marketers to help reduce advertising costs and seriously raise your exposure online thru social media syndication.
My list is your list and vice-verse! Multiplied tons of times!
Automatic World-Wide Marketing Message Distribution
The sorcery driving the tribe marketing concept is one of group cooperation. You shared and promote each member's content as published and, in turn, they share your marketing messages when you publish. The content is distributed automatically through numerous social marketing sites, micro-blogs, blog commenting, Facebook and Twitter.
To take full advantage of this new tribe marketing idea, you will want to embrace the auto-syndication model.
How Do Marketers Benefit?
Back -links are what cause web page, blog entries and videos to rank on the front of page of the major search engines like Google, Bing and Yahoo. Tribe marketing is set up to immediately distribute your content to each tribe member's social media sites. This leads to a massive in-flux of back links from all over the world which is exceedingly strong.
Also, since your content is basically being "shared" thru real folks actual marketing accounts – you should expect your message to be read and acted on by real folk also. Your content will be seen by possible prospects and clients and this will drive real traffic.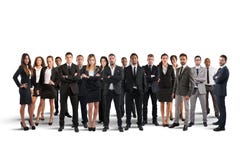 One of the least clear benefits are the potential relationships you create in your marketing tribe. Like you, these folk are marketing pros always looking to increase profitability so think "partnership potential" and joint ventures.
Tribe Marketing Set Up Process
You have 2 basic choices. You can set up your own "tribe" and distribution processes or you can join an existing tribe with a serious system already in place.
Creating your tribe and outlet will be a huge undertaking. Think loads of domains, masses of program installs, massive IT and plenty of administrative work on the back -end. This option is simply not viable for most marketers.
Venture on over to tribepro.com and join up to their free service. Become involved. Join a tribe and syndicate 1 or 2 pieces of content. Later you are going to want to upgrade to enjoy the advantages of huge auto-syndication but you can hold off till you get a better idea the way in which the full process works. It will take some time for a new tribe to begin actively marketing your content but after they do, watch out! This is an exceedingly dynamic marketing process that works.
To Your Success and Happiness
Thomas Wallace
P.S.  Here is another example of this type of marketing:  Full Time Life