Teacher, football coach, online marketer and cancer survivor. Degree in Business Management and an advanced degree in physical education and athletic psychology and exercise.

"What doesn't kill you makes you stronger." Avid bicycle racer in my twenties and thirties. Realized I had to keep pedaling to finish the race! I use that logic in everything I do.

I'm truly thankful for all the people that have helped me along this journey! I make sure I do the same for other people.

"You can have everything in life, if you help enough people get what they want." -Zig Zigler
Latest posts by Thomas Wallace (see all)
Multi Level Marketing Opportunities in Canada
The challenge is finding a comprehensive listing. It should be a simple matter to locate a comprehensive directory listing of all companies open for business in Canada but, alas, no such luck.
So, unfortunately, you will have a bit of research to do. Here are links to the best online resources we were able to find. Canadian MLM – The CMA Org. Over 38 industry resources were used to complete Marketing Facts, a comprehensive report recently published by the CMA (Canadian Marketing Association).  This huge report offers keen insights in to the mlm, direct selling industry. If you are analytical by nature, you will absolutely love the Marketing Facts in the report. It takes a wide-angle look at the direct selling industry in general – products and services offered, market penetration and more. Lots more.
Canadian MLM – Direct Selling
The "home party" concept is more in line with direct selling than network marketing. It appeals primarily to women. Directsellingopportunites.com provides a directory of home party plan companies. Think Avon for skincare and jewelry, Mary Kay for skin care and cosmetics, and Heritage Makers for scrapebooking kits, tools and supplies. These MLM Canada companies represent the best know "home party plan" names within the industry. There are dozens more. MLM Companies in Canada – the Direct Sellers Assoc. The DSA, (Direct Sellers Association) offers direct links to over 75 member MLM companies in Canada.
With over 75 entries, this is the deepest resource we could locate. Unlike the CMA, the DSA offers industry specific news, statistics and links to various resources absolutely free to non-members and even more in depth information to members.
MLM Canada – Building a Business
You narrowed down the choice and have finally picked a MLM company in Canada to hang your hat on. So what is your plan now? The key to getting your new business off to a fast, profitable start is marketing. Plain and simple. You must master marketing to make a profit. Marketing is where all the money is at.
Ask any well-known mlm heavy hitter who has reached a solid six-figure or even multiple six-figure income why they are so successful and the answer will in some way, shape or form lead your directly back to marketing. Because your business must sell products to earn a commission and marketing is what sells products.
One of the most powerful things you can do is to spend time outlining a specific marketing plan. But first, start by approaching your warm market. These are the people in your family, circle of friends, co-workers and business associates. So approach your warm market but, at the same time, don't ignore the reality there will come a time when you must move beyond your warm market.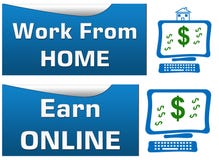 How do you intend to get your opportunity in front of new people on a consistent basis over an extended period of time? Perhaps one of the most powerful ways to build a "mlm canada" business is to combine the world-wide reach of the internet with the power of direct response marketing and various attraction marketing methods.
Done properly, a good attraction marketing system will provide you with a new stream of highly interested prospect every day on complete autopilot. Ready to start creating wealth on the fast track?
If you dig a little deeper below, you'll find the system we recommend to help you get started promoting your new MLM Canada opportunity today.
To Your Success
Thomas Wallace
Keep Digging For More Information:
Lead Generation From The Pro's