Teacher, football coach, online marketer and cancer survivor. Degree in Business Management and an advanced degree in physical education and athletic psychology and exercise.

"What doesn't kill you makes you stronger." Avid bicycle racer in my twenties and thirties. Realized I had to keep pedaling to finish the race! I use that logic in everything I do.

I'm truly thankful for all the people that have helped me along this journey! I make sure I do the same for other people.

"You can have everything in life, if you help enough people get what they want." -Zig Zigler
Latest posts by Thomas Wallace (see all)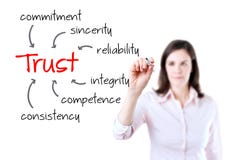 Lots of affiliate marketers make a critical mistake when gathering leads for their business. They put marketing materials in front of a potential lead and then let the person walk away. They never see that person again. It usually takes more than one communication to cultivate a lead. That is why complete lead systems are so important. You can have a complete system by setting up an email marketing campaign. Not only will you get free leads, but you will be able to nurture those leads and turn them into members of your downline. It is important that you follow some tips for setting up lead systems.
Use Lead Systems to Build Trust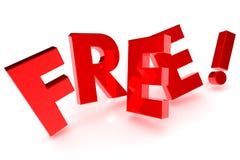 If you don't have any lead systems in place, you will have to build trust with people based on one interaction. That is basically impossible. You need multiple interactions to show that you have the person's best interest in mind. Email marketing allows you to do that by communicating on a daily or weekly basis with the prospect. During that time, you can give the person free tips and information that he can use to improve his business. Once the trust is built, you will have a much better chance of converting him into a lead.
Use Attraction Marketing
When you use these types of lead systems, it gives you the opportunity to incorporate attraction marketing into your campaign. Attraction marketing is an excellent way to nurture leads and to get prospects to sign up for your opportunity. You just have to provide the information and they will come.
Automate the Process
You can automate the process so you don't have to put a lot of time into your email marketing campaign. Simply load messages into the autoresponder series and then set them up so they are sent out at specific intervals. Then, look at the statistics to see how your emails are performing.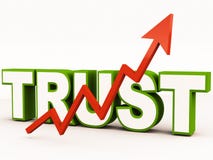 Lead nurturing is one of the most important aspects of network and affiliate marketing. Because of that, it is essential that it is done correctly. If you need some help, check out MLSP. While most lead systems leave people on their own, MLSP will actually guide you every step of the way. You can even use MLSP's own autoresponder and email sequences, making it even easier to automate the process. With help from MLSP, you will be able to nurture your free leads and get them excited about your affiliate products and network marketing business.
Happy Days!
Thomas Wallace