Teacher, football coach, online marketer and cancer survivor. Degree in Business Management and an advanced degree in physical education and athletic psychology and exercise.

"What doesn't kill you makes you stronger." Avid bicycle racer in my twenties and thirties. Realized I had to keep pedaling to finish the race! I use that logic in everything I do.

I'm truly thankful for all the people that have helped me along this journey! I make sure I do the same for other people.

"You can have everything in life, if you help enough people get what they want." -Zig Zigler
Latest posts by Thomas Wallace (see all)
Online Marketing as an Avenue for Extra Income
When it comes to branding and promotion, keeping up with the competitive business environment with marketing plans can be challenging. With the emergence of online digital media, it also paved way to innovation of marketing techniques. In fact, it also has ways to help you earn money like the lead system business.
Multi Level Marketing or lead system business, for instance, is a system in which people earn money through a series of inviting more people. The process involves an up line, who would recruit more people to do the job, and gets a commission for every person who successfully enters the team. The idea is that, the more people who promotes the system, the more likely it will fare better in the cyber world. Affiliate system is quite similar to MLM, but more simplified.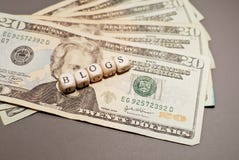 Blogging is also a popular way to earn money online similar to the lead system business. Have you ever wondered why many people are enthusiastic about blogging? Apart from sharing their passion and interests, blogging also paves the way to earn a little extra income. This is ideal for people who have a huge base of followers on social media. Once you have gathered a group of readers, the next step is to produce meaningful and catchy blog posts for people to see. Many brands and companies see internet marketing as a better option than the traditional ways like print and above the line (ATL) methods. Apart from the cheaper expenses, digital practices are also easier to disseminate to people. A lot of things effortlessly get viral online, just by simultaneous sharing of links.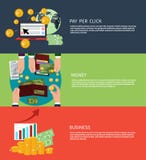 Cost per click or PPC (pay per click), like lead system business, is an internet marketing model used to drive traffic to websites, wherein advertisers give the publisher incentives upon every click of a certain the ad. In loose terms, it is referred as the amount of money needed to get an ad clicked. In line with SEO practices, advertisers typically bid on keywords applicable to their target audience. Content websites usually charge a flat price per click as opposed to using a bidding system. These can usually be observed through banner ads, or pop ups. Compared to the general portal that aims to direct higher volume of traffic to one site, PPC implements the lead system business, which offers buying opportunities anywhere people may be browsing.
Now, the real question is, how do you become successful in the lead system business?
A lot of people were surprised to know that Facebook paid 16 billion to WhatsApp. This application has reached more than 400 million users monthly, and indeed a worthy investment. This is an excellent example of a viral product that serves a lot of function and value to users. Once the product has proven its worth and significance to users at a low cost, if any, viral effect will ensue.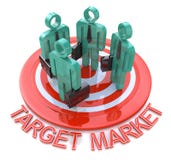 Looking into the needs and demands of your target market is one of the most important aspects of creating a viral product. Once you have figured out and addressed the things they truly need, it's easy to promote and sell your product. You wouldn't have to resort to begging for 'likes' or shares.
To Your Health, Happiness and Your Pursuit of Knowledge
Thomas Wallace