Teacher, football coach, online marketer and cancer survivor. Degree in Business Management and an advanced degree in physical education and athletic psychology and exercise.

"What doesn't kill you makes you stronger." Avid bicycle racer in my twenties and thirties. Realized I had to keep pedaling to finish the race! I use that logic in everything I do.

I'm truly thankful for all the people that have helped me along this journey! I make sure I do the same for other people.

"You can have everything in life, if you help enough people get what they want." -Zig Zigler
Latest posts by Thomas Wallace (see all)
How To Sell a Business Opportunity
If you have a network marketing opportunity, you know the importance of building a strong down line. Unfortunately, you are probably making a huge mistake when it comes to building your downline, which is why your business is struggling. You are trying to sell a business opportunity instead of getting your foot through the door by selling a product. Leading with a product is the best way to build your down line and excel at network marketing.
How it Works
Whenever MLM companies try to sell opportunities to new prospects, the prospects turn them down. The reason is simple. They don't know or trust the person so they have no reason to invest their time, money, or effort into them. On the other hand, when you lead with a product, you are able to deliver value to the person. You are able to help them solve problems that they have suffered from for a period of time. That allows you to build trust. That trust turns into a relationship.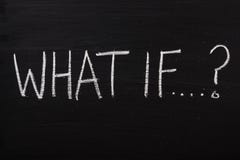 In addition, this process allows you to build your email list. As your list grows, you will have more leads to cultivate and turn into members of your downline. This is a great way to build a solid downline that will help your business thrive.
Quality Products
In order for this strategy to work, you need to come up with quality products. It's also a good idea to choose products that have a high payout so you can earn a
nice income. That way, you won't have to deal with your online business struggling anymore. My Lead System Pro has helped countless MLM companies earn money while building email lists that are full of prospects. You can pick products to market and then load your own network marketing opportunity into the system. MLSP will help you generate leads and build your list. Then, MLSP will help you nurture those leads in order to turn them on to your network marketing opportunity. Because it's all loaded into one system, the transition from customer to member of your downline will be seamless.
If you are sick of watching your business struggle, take the first step by leading with products. Once you do that, you will build relationships and finally grow your downline with people who are ready to sell your opportunity. At that point, you can start saving for retirement or taking some vacations. You will be amazed by the financial choices you have once you start making money with your network marketing opportunity.
Have A Super Day!
Thomas Wallace