Teacher, football coach, online marketer and cancer survivor. Degree in Business Management and an advanced degree in physical education and athletic psychology and exercise.

"What doesn't kill you makes you stronger." Avid bicycle racer in my twenties and thirties. Realized I had to keep pedaling to finish the race! I use that logic in everything I do.

I'm truly thankful for all the people that have helped me along this journey! I make sure I do the same for other people.

"You can have everything in life, if you help enough people get what they want." -Zig Zigler
Latest posts by Thomas Wallace (see all)
How Did MLM Leaders Get To Where They Are Today?
Do all successful MLM leaders know something that we don't know?
Are there certain insider methods that only the heavy hitters know which have not been made public?
MLM leaders are not part of a type of secret society with funny handshakes; and they don' t have concealed methods. What they all know and have is something that new network marketers don't have and that is simply called experience.
So Why Are They Such A Success?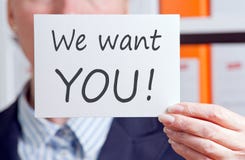 Their business is a business – that may sound simple. They know that starting and managing a company successfully is a serious matter. Everything they do is treated as an investment in their future economic security.  Even if at first they only paid a buy-in fee of five greenbacks! These folk are what are called entrepreneurs. That 's the secret they share. They 're hard-working, stalwart, patient and determined. They started their firms with a practical target . They started on their route to achievement, knowing that every step they took would help them get to financial freedom.
They make plans, and have goals in mind. They also understand that success takes substantial time and tough work. These are the individuals that are out of bed long before us, and still up burning the midnight oil after ordinary folks are fast asleep.
Profitable network marketing businesses do take time to build, and the top producers had the experience to understand when the right opportunity was presented to them, and then they put all of their efforts into it. Endurance pays.
Forget the chances. Forget the setbacks, just learn from them. MLM leaders work extremely hard. Many of them say they telecommute, but often spend many days away from home. Most of them like to give the impression that they don't work terribly hard, when in reality they eat, live and breathe their businesses.
The most successful leaders in the sector understand that sponsoring and hiring is the basic way to earn income, subsequently they 'll spend eighty to 90 % of their time sponsoring and recruiting. That is the MLM business structure. You 're paid for selling things, and there 's only a certain amount of product you can sell yourself, so by having a giant team of distributors beneath you also selling things, you are leveraging those other individual's time to your benefit.
Do You Have What It Takes?
Do you have what 's needed to become an MLM leader? Of course "I do" you say. But think about this:
Have you got the persistence to invest your time and spend maybe five years building up a business?

Are you dedicated enough to commit your time each and every day towards promoting and moving your business forward?

At what point will you consider yourself successful? Is there a money figure you am thinking?

Do you have an action

pla

n because without one you 're not going anywhere!

What 's your marketing plan, and how can you go about coaching at team of absolute strangers to also be successful?

What occurs if your company's extraordinary product turns out to be a big fat failure after two years. What will you do then?
Let's Quickly Review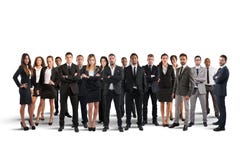 It would seem that if there is a secret to turning into a top MLM leader, it's knowing how to be an entrepreneur. These people will overcome all barriers to achieve success. Their main focus is always on promoting and improving their businesses. On a day-to-day basis they will be preparing or promoting their business to others and planning perhaps a year ahead. The best MLM leaders are worried about the success of their team mates too; they know that their down line's success can benefit every body concerned.
Have you got that burning desire to achieve success?  If you're not sure check out this page:  http://www.tom-wallace85.net/the-power-of-network-marketing/ . You'll see that MLM is certainly worth the hard work and your precious time.
To Your Success
Thomas Wallace
P.S.  If you dig a little deeper, I'll show you how we can help you.:)
A Business Team That Works For You 24/7/365