Teacher, football coach, online marketer and cancer survivor. Degree in Business Management and an advanced degree in physical education and athletic psychology and exercise.

"What doesn't kill you makes you stronger." Avid bicycle racer in my twenties and thirties. Realized I had to keep pedaling to finish the race! I use that logic in everything I do.

I'm truly thankful for all the people that have helped me along this journey! I make sure I do the same for other people.

"You can have everything in life, if you help enough people get what they want." -Zig Zigler
Latest posts by Thomas Wallace (see all)
The Benefits of a Lead System Business
One of the most interesting things about running an online business is the possibility of meeting other people doing exactly the same thing who are also encountering the same problems. Because of the global reach of the internet, several businesses have been brought to life to help business owners take their lead generation to the next level.
A business that focuses on helping other businesses improve their lead generation is known as a Lead System Business. They could market themselves as communities or systems, but their main goals are the same. They aim to provide information and tools that will help businesses reach more markets in exchange for their membership. Businesses that join them enjoy certain benefits.
Guidance – This is extremely important to beginners in the industry. Knowing what mistakes to avoid and how to do things right the first time is an invaluable experience that will help catalyze profits and maximize opportunities. Beginners can learn from the lessons provided by these businesses and turn them into strategies to help them get ahead in their own markets.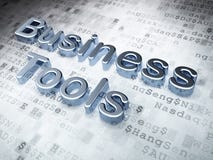 Tools – From website templates, pre-made calendars, forms, video-editing software and even email auto-responders, a Lead System Business can provide these things to their members as compensation for their membership. These can be considered the products that they sell from a business stand point.
Community – Being surrounded by like-minded people is the best environment for any business. On top of learning from the Lead System Business, members can also learn from their co-members as they enjoy their memberships together. This can later lead on to collaborations that can generate interesting promotions, offers and even new companies from these partnerships.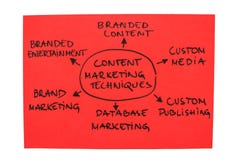 Technique – Old dogs can always learn new tricks. The same can be said in the case of business and marketing. No matter how old and successful a business is, there is always room for improvement. Along with advances in science and technology, the rules of business and marketing also morph on a regular basis.
New ideas come out regularly and some of these ideas might turn out to be game-changers. Being part of a Lead System Business is an excellent way to keep up with the times and learn new tricks every now and then. A good example would be internet marketing. Ten years ago, no one would have suspected that Instagram and Facebook would become the platform through which many businesses place their marketing strategies. Who knows what is next in the coming years?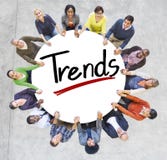 Trends – In line with keeping up with the times, members also enjoy a sneak peak at the competition and the business landscape of their industry. By being exposed to so many other businesses, it is hard to ignore the general trend in terms of what is popular and what seems to be losing touch.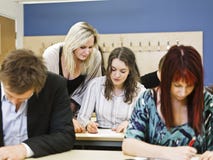 If a student requires a teacher to learn new things, then businesses can benefit greatly from a Lead System Business. Business owners do not just join to improve their lead pools. They join to empower their skills and add to their capacities.
To Your Health and Happiness
Thomas Wallace
Dig a little deeper:  Click on these and learn tons!
Everything you ever wanted to know about making money on Facebook.