Teacher, football coach, online marketer and cancer survivor. Degree in Business Management and an advanced degree in physical education and athletic psychology and exercise.

"What doesn't kill you makes you stronger." Avid bicycle racer in my twenties and thirties. Realized I had to keep pedaling to finish the race! I use that logic in everything I do.

I'm truly thankful for all the people that have helped me along this journey! I make sure I do the same for other people.

"You can have everything in life, if you help enough people get what they want." -Zig Zigler
Latest posts by Thomas Wallace (see all)
How to Build a Network Marketing Business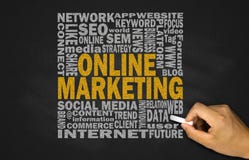 One smart idea for getting out of the rat race is to kick off your own home network marketing business. You can build it up as fast as you possibly can with the purpose of making money which you can use for emergencies, pay down debt, and look forward to ultimately replacing your income.
Life in the corporate world can be a nightmare. Many people would actually love to work from home. Commuting is such problem, and so many others looking for jobs could be making you feel insecure and worried that you could be replaced by someone who will take a lower salary.
The underemployed are really becoming a danger to those who are employed now days. So many corporations just don' t give a darn about fidelity or experience, they re quite glad to pay peanuts and get monkeys. Those companies have no loyalty, all they care about is profit.
Every week it is estimated over 100,000 folks around the world get started in home network marketing. Sadly, almost just as many folks "fail" to make any real money.
Not as the company isn't viable and not because there isn't a need for the service or product.
The most common reason for failing to build a moneymaking business is the inability to treat it like a real business and give it the time, energy and respect it deserves.
But your not  like that are you? You've been working for The Man so long for so many hours every week and are under paid and probably under appreciated that you 'll die trying something else. The only folks you would have to be loyal to if you probably did have your own successful network would be your own family, your customers, and your team and that is it. You'd be The Person!
No more buying expensive and uncomfortable business attire, no more wasting 10 hours each week stuck in traffic, no more eating unhealthy fast food lunches, and definitely no more working late for nothing. No more getting home so beat that you can"t have a respectable conversation or relax and have a great time with your friends and family. Oh vacation, do you remember those? All you have to do is take your laptop computer or tablet together with you, and you 'll be able to go on as many vacation s as you need – just do a couple of hours work a day and relax and live the way life is meant to be lived.
Are you able to see that picture in your mind's eye? That ' s a start! Do you actually have a sales background; do you cope with the public every day in a sales situation? Wow, you 're the ideal candidate.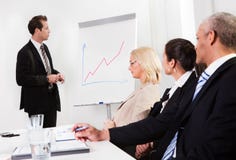 Then roll up your sleeves and let's get started. There is a ton to do. But the best news is almost all of the money made in a home network marketing business comes down to doing two things very well.
Expose folk to your products, services and business opportunity. Then teach your team to do the same thing. Take consistent action doing these two things and you will literally be able to write your own ticket.
Here is the key to greatness in the "work from home network marketing" area.
Find some one who's already successful in reaching the results you hope to attain yourself.

Team up with them and find out what they are doing and how they do it.

Then replicate their methods. That is it.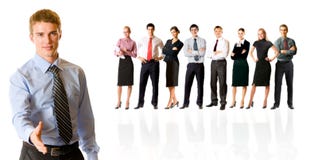 Building a profitable network marketing business of your own can be just that straightforward. The business you choose is up to you!
Understand nobody makes any money until some one buys something. So you need to concentrate on sales and marketing. To pull this off, you 'll need to put eighty to ninety percent of your time toward getting your business opportunity in front of new folks on a consistent and regular basis.
Concentrate on lead generation and watch the magic begin!
To Your Success
Thomas Wallace