Teacher, football coach, online marketer and cancer survivor. Degree in Business Management and an advanced degree in physical education and athletic psychology and exercise.

"What doesn't kill you makes you stronger." Avid bicycle racer in my twenties and thirties. Realized I had to keep pedaling to finish the race! I use that logic in everything I do.

I'm truly thankful for all the people that have helped me along this journey! I make sure I do the same for other people.

"You can have everything in life, if you help enough people get what they want." -Zig Zigler
Latest posts by Thomas Wallace (see all)
The Reason Most MLM Companies Fail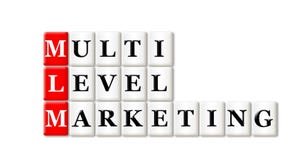 When people hear the words "MLM business," two things tend to happen. First, they get excited about the idea of making money at home. Second, they get frustrated because they can't make a single sale.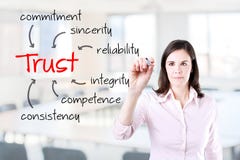 This happens for a very simple reason. People go about network marketing in the wrong way. They think it is about sales, but that could not be further from the truth. People who run successful MLM companies focus on teaching instead of sales. Once you understand this important concept, you can focus on the excitement of making money instead of the disappointment of failure. That will change your outlook on life and help you get closer to retirement.
Why Selling Never Works
You need to know two important things about sales.
First, most people are not good at it. In fact, around 95% of people are bad at selling.

Second, most people don't like to do it. It is a miserable experience for them. They get nervous whenever they have to go through their pitch. They don't have any confidence and it shows. They start to dread the entire process so they avoid it. Before long, their MLM companies fail and they feel hopeless.
The Teaching Solution
When most people try to sell, they don't offer any real value to potential
customers. Sure, they rattle off some benefits, but they don't do it properly. The key is to teach instead of sell. Give people free information to build trust, but leave them wanting more. Remember, YOU MUST SOLVE A PROBLEM FOR THAT PERSON!!!  Whether it's making more money, education or finding a better laundry detergent.  (You get the idea.) Eventually, they will join your opportunity or buy your product, and best of all, you won't have to try to sell it to them. Instead, you are just helping them out.
While people dread sales, they love helping people out so this is much easier. After all, it's much simpler for the common person to teach someone how to build an email list than it is to beg someone to buy your auto responder software. You will feel good about yourself and you will turn your network marketing business into a huge money making machine.
Have A Great Day!
Thomas Wallace